Arsyan's Virtual Playground
Since you are in my website here's my life's story...

Introduction
Geek, Gadgets, Gizmos (GGG) & Bitcoin
Arsyan, a web developer, programmer, geek, nerd, otaku who also studied BSc Computer Science degree in Nottingham University UK. Only child, parents divorced young, an introvert loner most of the time.
1998
Age: 15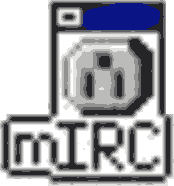 His first internet glory days was back in 1998 where he developed one of the most popular mIRC script called "Orenscript" http://www.orensoft.com with a total of 80,000 downloads during those days. He was 15 years old back then.
2003
Age: 20

He spends most of his free time experimenting on new web projects. In 2003 he developed a Malaysian Social Networking site called "Kawanster" http://www.kawanster.com and had more than 30,000 registered users. It was head to head between Friendster vs. Kawanster in the Malaysian internet-sphere at that time. The site was very active and was awaiting acquisition but nobody bothered back then in 2004. Social Net-work-what?
2005
Age: 22
In 2005, whilst he was studying in the UK, he was inspired by a project by Kevin Rose called "Digg" http://www.digg.com.

He cloned the website just to prove a point that a Malaysian can do it to, which he successfully completed. The cloned site was at http://www.digg.com.my it was running happily until a Cease & Decease lawyer letter came on his desk from Digg Inc. themselves.

They have ordered him to shutdown or re-brand the site due to violating it's IP rights. It was then rebranded to "Layann" http://www.layann.com and continued on as a Local Social News Website for Malaysians. Arsyan still owns the domain digg.com.my as Digg Inc. wasn't interested in pursuing the domain name.
2007
Age: 24

In 2007, he met
Josh Lim
at BBM (Big Bloggers Meeting) and got involve in a Malaysian web startup called
"Advertlets"
http://www.advertlets.com
. He was a solo developer there and architected the entire back-end ad-publishing system for them. Advertlets has now become one of the biggest blog advertising network in Malaysia to date.

Not long after (7 month), he was head hunted by
Timothy Tiah
(Co-founder of Nuffnang) to jump ship to
"Nuffnang"
http://www.nuffnang.com
, Advertlets main competitor company. Arsyan took the loot, jumped ship to work on Nuffnang. However, it did not last long, as he found himself unsuitable working with the company culture and left.
2008
Age: 25

In 2008, he met
James Chong
, Exec. Vice President Product Strategies & Development of PacketOne Networks (P1) / CEO of RuumzNation Sdn. Bhd. and was brought in as a developer to work on a Malaysian social networking site called
"ruumz"
http://www.ruumz.com
.

Ruumz was a unique social networking site and had the most advance local social networking feature in that point of time. With it's unique back-end of hybrid PHP / ASP.NET environment running concurrently, built-in with payment gateway with its own virtual currency called Blings! that is used to purchase virtual goods and Unlimited Music Download service which was first of its kind in Malaysia. After 2 years in the company, P1 pulled the plug on the project and the Ruumz team was disbanded.
2010
Age: 27


He worked there're for a year on the Friendster 2.0 project (The New Friendster Social Gaming Site) together with Pivotal Labs team in Singapore, paired-programming, agile development using Ruby on Rails.
2011
Age: 28

Later after that, in February 2011, the CEO of YTLC Wing K. Lee offered him a job to join the product team for the "YES4G" project. One of the biggest WiMax telco at that time. He was in YTL Communications for only 6 month, and had been head hunted by a startup MyTeksi.

He was directly reqruited by Anthony Tan and Hooi Ling Tan to join MyTeksi (now known as Grab) as CTO. Unfortunately because of a silly mistake from the exit interview in YTL, he had mention that he had left the company to join a startup called MyTeksi, the two godfathers (YTL & Tan Chong Motors) had some tension between them as one of them companies were poaching talent from the other. Arsyan had forced to leave the startup because of this conflict.
During this unemployed times, he was recruited by Sam and Kash to build a working prototype of Kickstarter called PitchIn.my which is now a very successful Equity Crowd Funding (ECF) operator in Malaysia. Sadly did not own eny equity from it.
2012
Age: 29
After that, he worked with his buddies on a major project he and the team is working on called VoucHEREs (fucking horrible name), a voucher platform for retailers and users. The team consist of 4 co-founders, Fadzli Shah Anuar, Harris Rajudin, Syed Hanif Syed Sofi and himself. Unfortunately, there was a fallout between the founders and the inevitable situation causes Arsyan to exit that venture.
2013
Age: 30
Jobless and hopeless, he started a new startup called 1337 Tech that worked on new generation apps, iterating, launching, and test new apps & product to the consumer masses. Something what Milk Inc. was supposed to do, try, fail fast, and pivot quick.

1337 Tech was first founded in August 2012. 1337 Tech (pronounced as "leet") makes apps for quality living. We think by making the world simpler, it is the best way to experience life better. We make apps that help consumers and business owners alike. The company managed to raise funds from private investors for about RM2,000,000 and also awarded a grant for RM500,000 during its' tenure.

During this time also, he discovered this thing called Bitcoin

... and everything else didn't matter anymore since.
2014
Age: 31
Since the Bitcoin boom in late 2013, Arsyan has now fully working on Bitcoin projects as well. He has launched the:

He also did Bitcoin mining during this period, scavanging machines and setting them up in various "farm" around. He and his fellow buddies also launched the 1st 1TH All-in-one mining machine that was sold to many miners. He became a Bitcoin evangelist!
2015 → Current
Age: 32 → 40
During these years, Arsyan has been fully focused on Blockchain & Crypto Currency technologies and have been consluting and developing Blockchain, Bitcoin and Ethereum applications for other companies. He is big on BTC, ETH, BSV, DOT, ADA, ENJ.